The Scout Association of Australia Queensland Branch Inc. maintains insurance coverage in select areas to cover the broad standard operations of the organization. This is renewed each year on the 31 March, with associated costs on-charged to groups, based on the same approved model which has been used the past three years.


* 2020/21 rates are based a significant fee reduction due to Covid-19 impacts.

26 March 2020 the Association suspended of face to face program deliver, and transition to Scouting@Home. With this change we were able to negotiate significantly reduced insurance costs, with this saving directly passed on to formations. Had we not negotiated this last minute fee reduction the rate for the 2020/21 public liability would have been $33.92.

2022/23 ISR rates were heavily impacted by the February March Floods/Storm Events

2023/24 The insurer declined to offer flood coverage across 55 sites, these sites have been offered a discounted rate on their insurance recharge.
Isn't insurance covered in the membership fee?
Personal accident Insurance is covered in the annual membership fee. This is separate from the other policies such as public liability, industrial special risk (property), marine and vehicle insurance.

Why can't groups arrange their own property insurance?
Most leader will be familiar with their own property home and contents insurance. The first thing they will notice is there is a big price difference between a domestic insurance and the Associations Industrial Special Risk (Property) policy. They may feel the group will be better off if allow to negotiate their own policy.

There are several factors the determine the price difference between our policy, and your own
home and contents insurance. Most of this links back to the risk profile. Most of our sites are older facilities, only used in some cases 4-9 hours per week, with multiple people with keys, as well as perception that they may not be maintained to industry standards, we are also paying commercial not domestic rates. A lot of effort goes into our insurers understanding our property, how it is managed and the associated risk, if this isn't handled right then it creates opportunities for insurers to deny claims.
If a group would take out a domestic policy, any claim would be denied. Also as part of any applictsaion you would be required to make disclosures abou the orgaisation and claims history, this is a significant policy driver.
No one at group level would have access to all the required data in order to make the required disclosures.
any disclosures missed may result in a claim being denied. This is just a high risk and the association need it to be managed centrally.
We also benefit from the buying power, that we are negotiating terms on a combined property and equipment valuation in the order of ~$107million, this does provide a saving when negotiating at this level. We are aware that some other community groups with comparable coverage are paying twice what we are for property insurance, this is due to our buying power.
Lastly as the legal entity, it is only Scouts Queensland that can negotiate terms and approve insurance.
My group is in recess, why was I charged?


All "active" formations in SMS are included in this calculation, and will receive an insurance allocation. This includes formations that have been put in recess at a local level, and not officially within sms.

Why are my fees higher than last year?

There could be a number of internal and external factors which impacted the insurance costs.

External factors could include:

Natural disasters or events which have resulted, or may result, in payouts across the insurance sector

General world market factors

Internal Factors could include:

The number of and value of claims made across the whole association

Risk management across the whole association, how well we develop and follow the association risk management policies and procedures impacts the premiums charged.

Changes in average number members

Changes to property or equipment values made through the annual property return.

Increasing building and material costs

Any new equipment or new facilities


If you would like a copy of what data was used to calculate your insurance invoice, please contact
risk@scoutsqld.com.au
The members number on the invoice does not match your membership numbers on census date?
The Public Liability allocation is based on the average over the past year, so changes made on our around census date may not effect the insurance allocation.
Shouldn't the public liability only be calculated on youth membership?
Public Liability recharge is calculated on both adults and youth members. In theory all insurance costs are paid as a bulk fee, which we then portion across all formations based on an agreed formula. It is a way of sharing the costs, in a fair and equitable way.


If we were to only use youth membership the total cost would be split across few members, meaning the rate would be higher and the net effect to groups would be the same.
Are Public Liability costs calculated including Youth Program Supporters?

No, The Public Liability Insurance costs are calculated on the average number of members (Adults and Youth) listed in sms over the previous 12 months. In this case as Youth Program Supporters are not formally listed as members in sms they are not included in the formula.
Ultimately this is just a formula used to portion the total costs across all formations.
Why have I been charged insurance on a trailer, it is unregistered and just sitting in a shed?

For insurance purpose all trailers, irrespective of their declared value, if a trailer is listed on the property return then the trailer is insured, and the formation will need to be charged.
If a trailer is registered, then it must be recorded on your property return.
If a group has an old trailer that is unregistered, the formation can choose to remove this entirely from their property return.

We would strongly discourage formations from keeping an unregistered trailer, as this is a liability to the association.

W
e encourage either to dispose of it or alternatively ensure it is roadworthy and arrange its registration.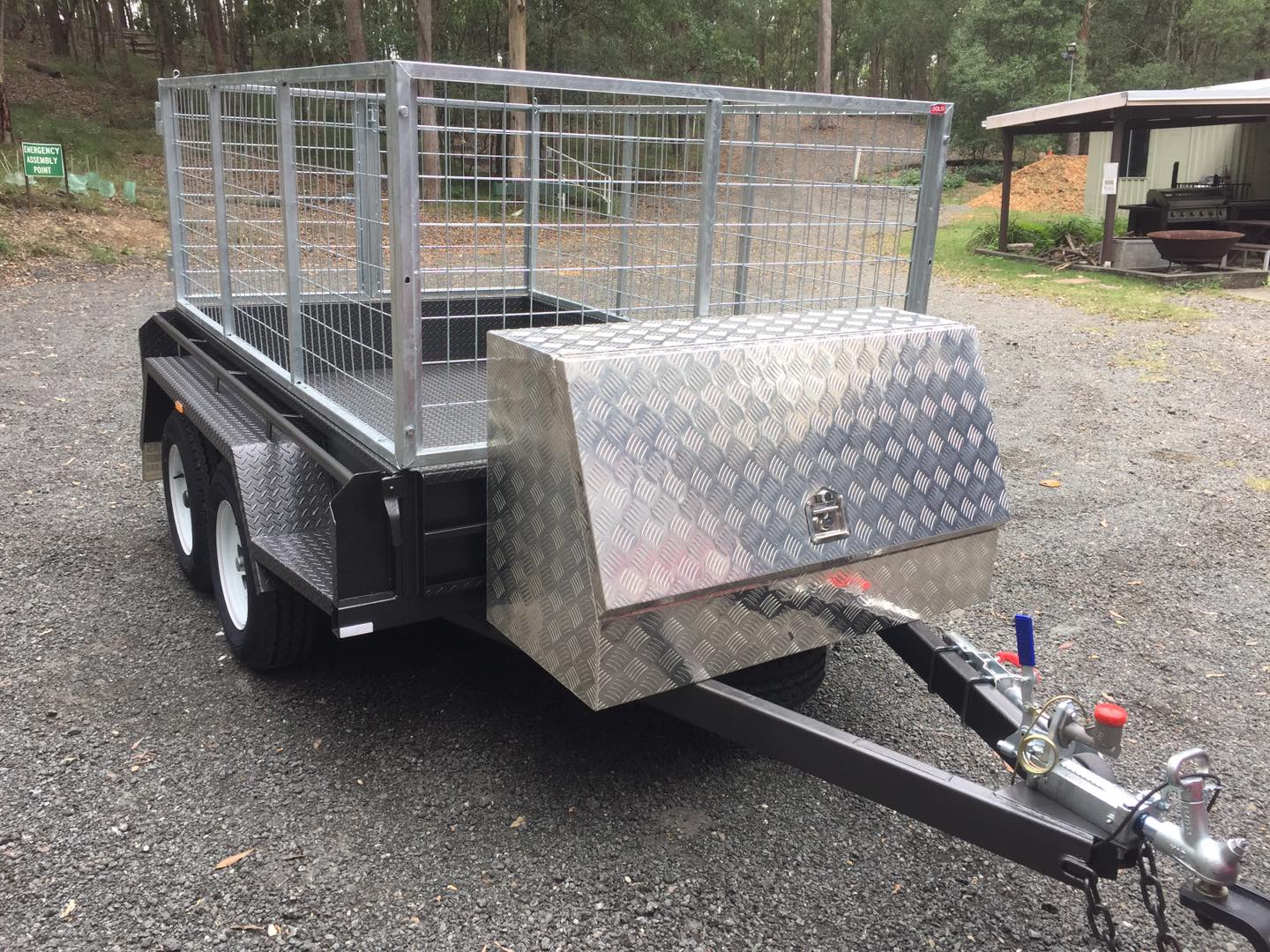 There is not enough information on the invoice?

We endeavor to provide as much information as we can based on the limitations of the system. Most data is generated directly from sms, and through
information supplied through the annual property return.
Property value, this year, was based on a banded model that estimates the replacement value of a standard design den.

How are we supposed to pay this invoice, we don't have enough money?
We can understand that some groups may be suffering financial hardship, in those situations groups should contact their District and Region Leaders for assistance and support.

What if I have further questions?