Scouts Queensland Vehicle Insurance provide coverage for the Fire, Theft and Third-Party Liability associated with the trailer while it is not hitched to the vehicle

Motor Vehicles

Scouts Queensland owns a number of on-road vehicles. These include but may not be limited to pool vehicles located at the Branch Support Office and support vehicles for campsites. On-road vehicles must always be maintained in a road worthy condition and must only be operated by authorised and appropriately licenced volunteers or employees. This does include drivers under the age of 21, however should hold at least a provisional driver's licence or greater.
All on-road vehicles must be registered in the name of Scouts Queensland and listed in SMS
"Bash" vehicles do not meet road-worthy conditions, therefore can be covered on the Industrial Special (Property) insurance, and not the Motor Vehicle Policy. If a formation wishes to insure their bash vehicle for loss, it needs to be listed on the Annual Property Return.

Other Vehicles

For insurance purposes vehicle insurance also includes motor-cycles, caravans, zero turn mowers, mobile plant and equipment, tractors and self-propelled agricultural machines. Similar to on-road vehicles, these types of equipment and plant should be maintained in a safe working condition at all times and operated in accordance with the manufacturer's instructions and standard operating procedures.
All plant and equipment should be listed in SMS, and verified through the annual property return.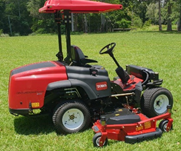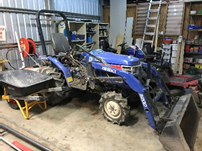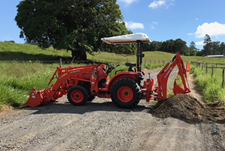 Unregistered Vehicles

There are approximately 110+ unregistered vehicles owned by Scouts Queensland and used at various formation levels. These include mowers, tractors, trailers and trailer mounted porta loos. Due to their status, unregistered vehicles are covered for property damage only.

At no stage should unregistered vehicle be used on public roads, or even adjacent the road within the road reserve. These will not be covered by insurance.
For unregistered vehicles that need to be operated on road verges, such as mowers and tractors, please contact
facilities@scoutsqld.com.au
to arrange a conditional registration. Conditional registration is a registration scheme for non-standard vehicles and gives you the benefit of compulsory third party insurance in the event of a crash occurring on a road causing personal injury.
Making a Claim

Depending on the nature of the incident you may also need to complete a F18 Incident Report Form which can be found
HERE
If any additional information is required, contact a member of the Facility and Risk team. All claims incur a $500 administration fee payable by the controlling formation whilst Scouts Queensland will pay all other deductibles.