Select calendar date

On the booking page, when there is a scheduled activity, these will be shown in green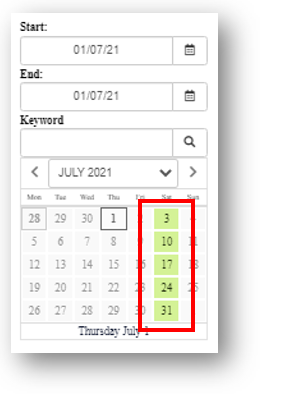 By clicking on the date shown on the calendar, the system will show what activity is available on that date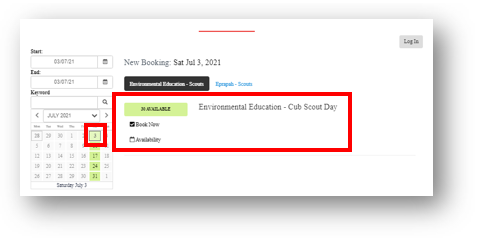 When looking for a specific program, scroll through various dates until you find what you are looking for

Select booking Item

Once you have identified the activity you want to book, clinking on the "Book Now" button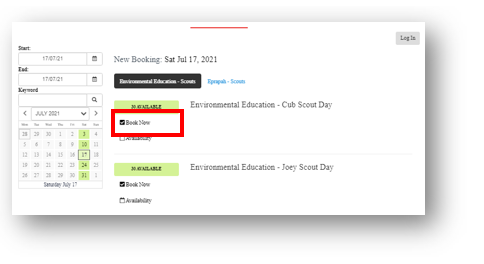 Enter the quantity of participants, and click the continue button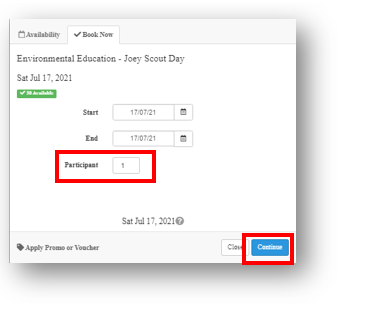 You will then be directed to the "Create Booking" Page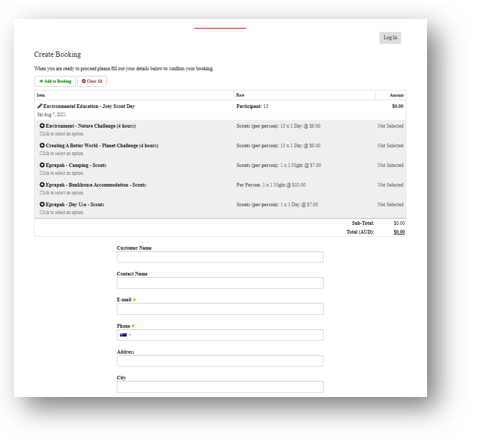 Selecting a program option

For some sections there is only one program, this will be pre-selected.

Other sections you will need to select which program you want to participate in. To select the desired, review the options then and click on the "+" next to program you want


Day use fees or overnight stay

You will be required to pay a site for fee for participating in environmental activities.

Depending on how you want to run the activity you will have the option to select:

•
Camping – for an overnight stay in tents
•
Bunkhouse Accommodation – for an overnight stay in the bunkhouse
•
Day Use – when not staying overnight
Please select an option by clicking on the "+" as highlighted below



YOU MUST SELECT AT LEAST ONE OF THESE OPTIONS


If you do not select a relevant option, this may be added to your booking at the time of invoice.

You will be asked to confirm the number of people attending, including leaders. This may be different from those participating in the environmental activities
Finalise Booking

All items should now have been added to the booking.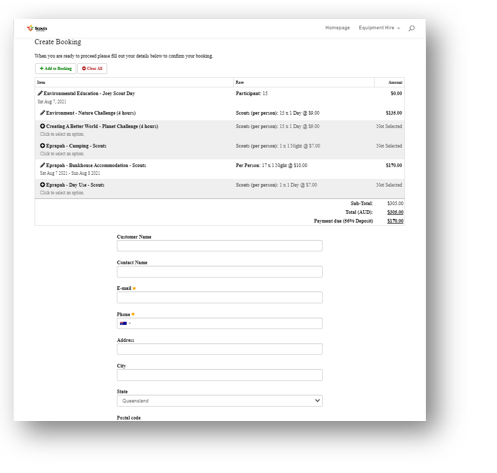 You will now be required to add the Customer information. Note that the Customer Name should be the name of the Scout Formation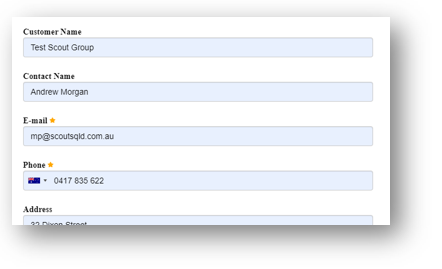 Review and confirm the terms and condition and click "Continue" At this point you should see receive a booking confirmation to the email supplied as well as on the web browser